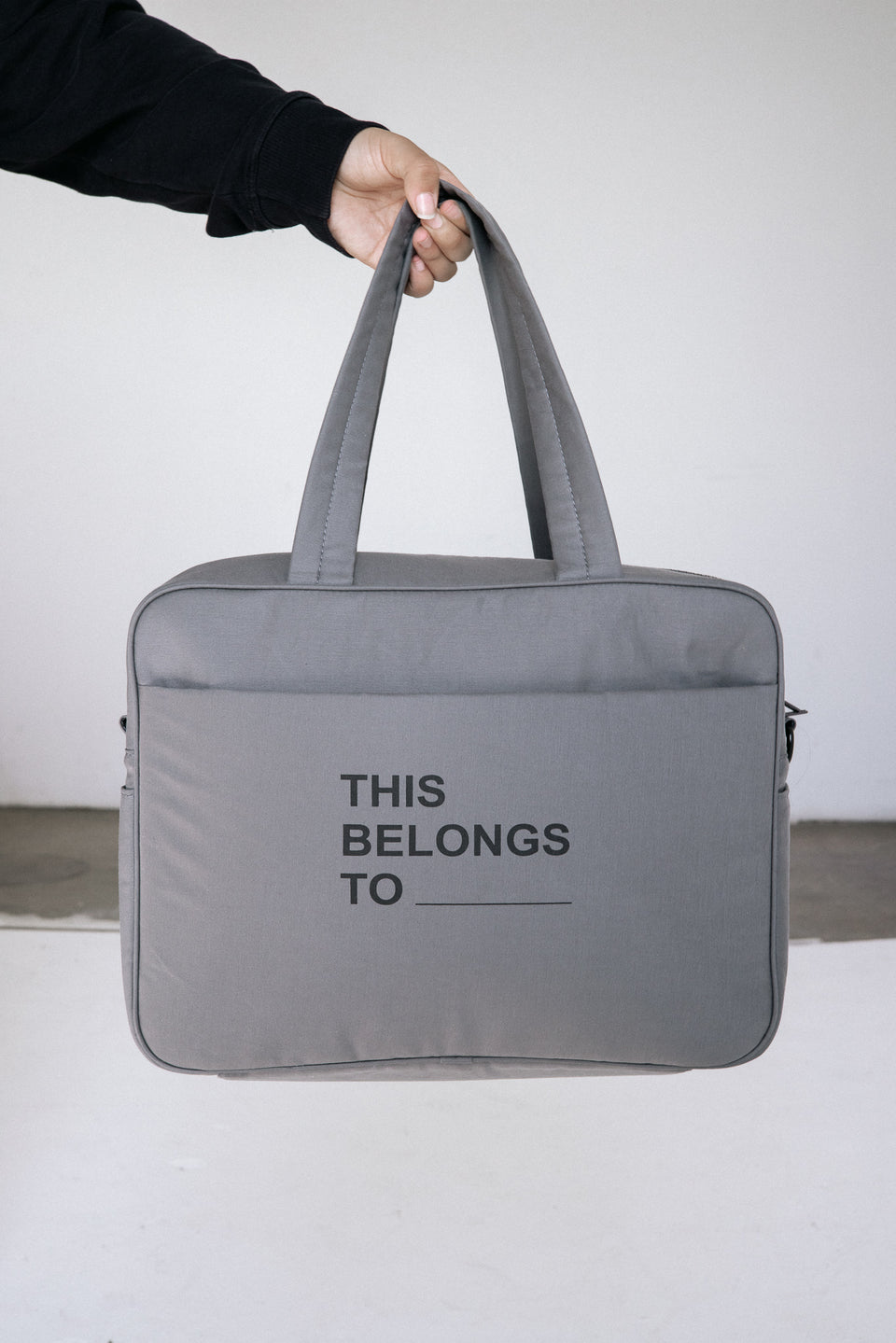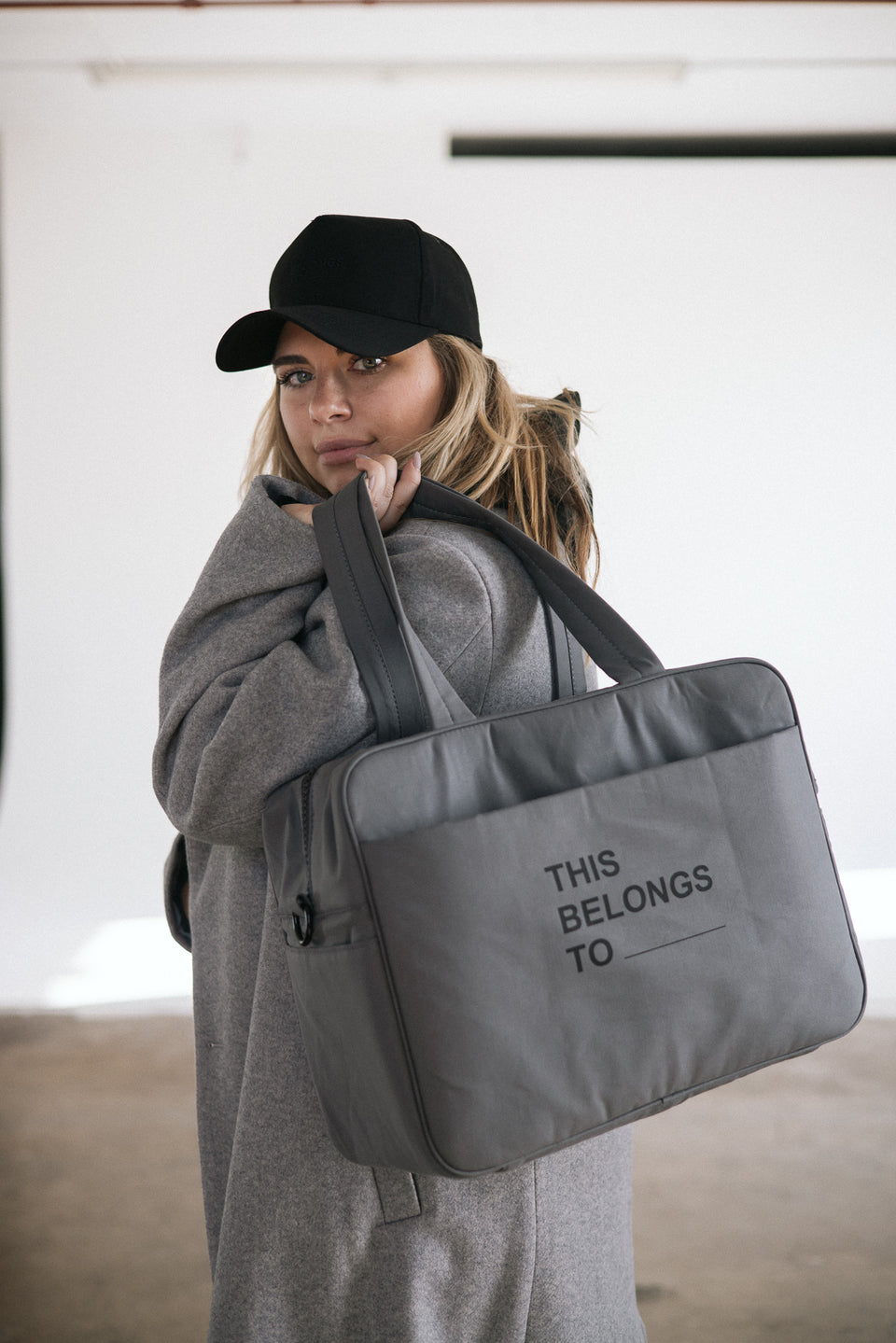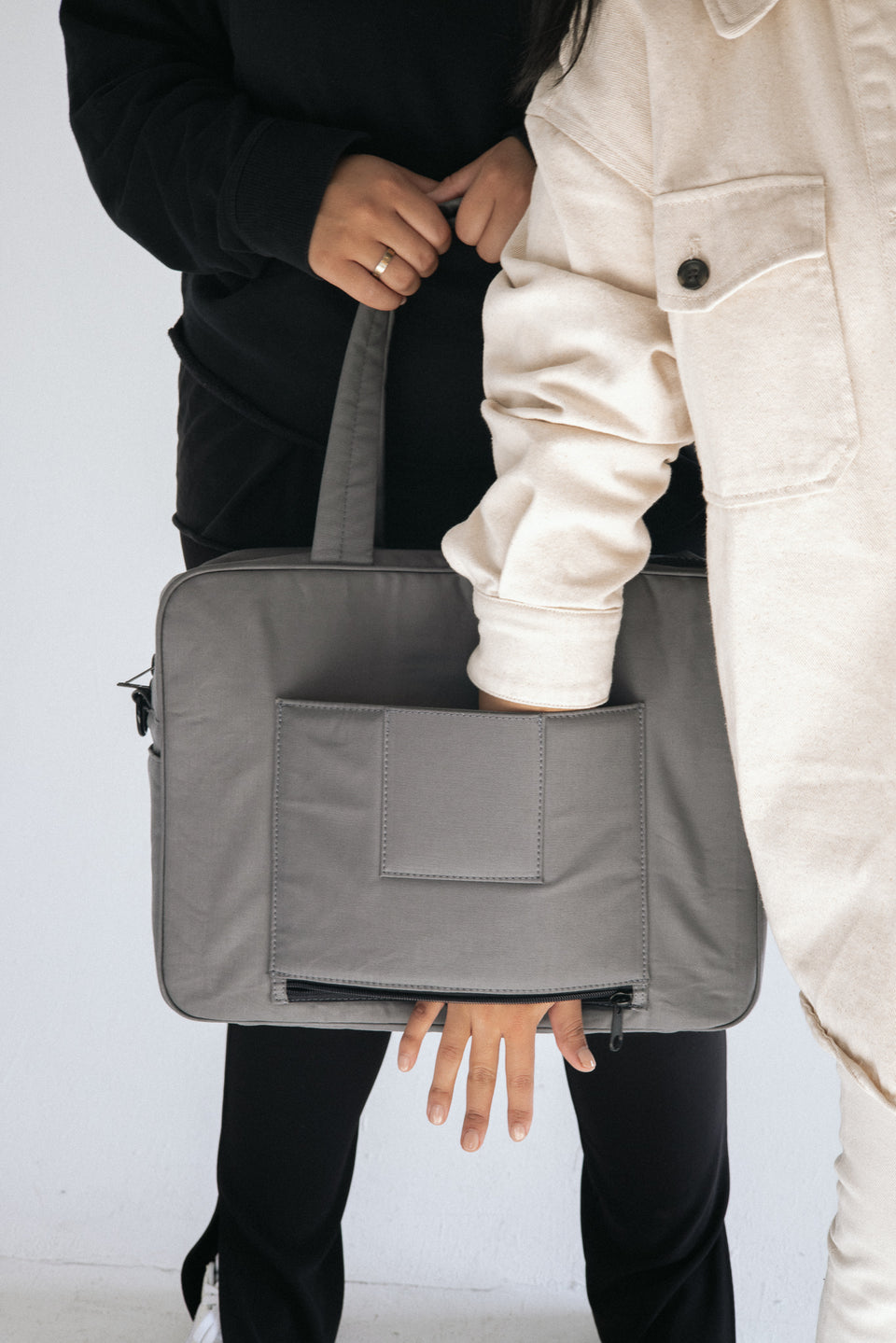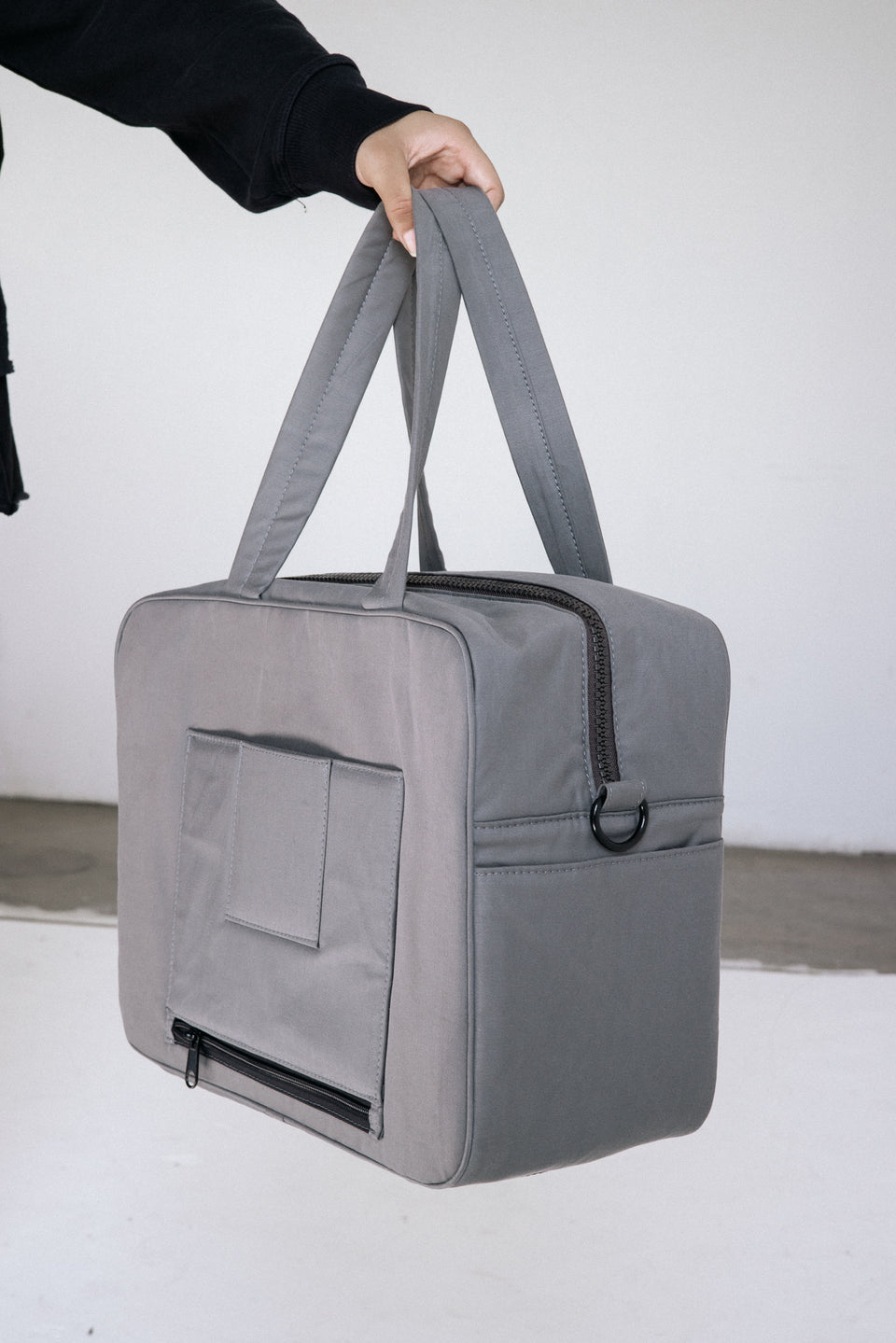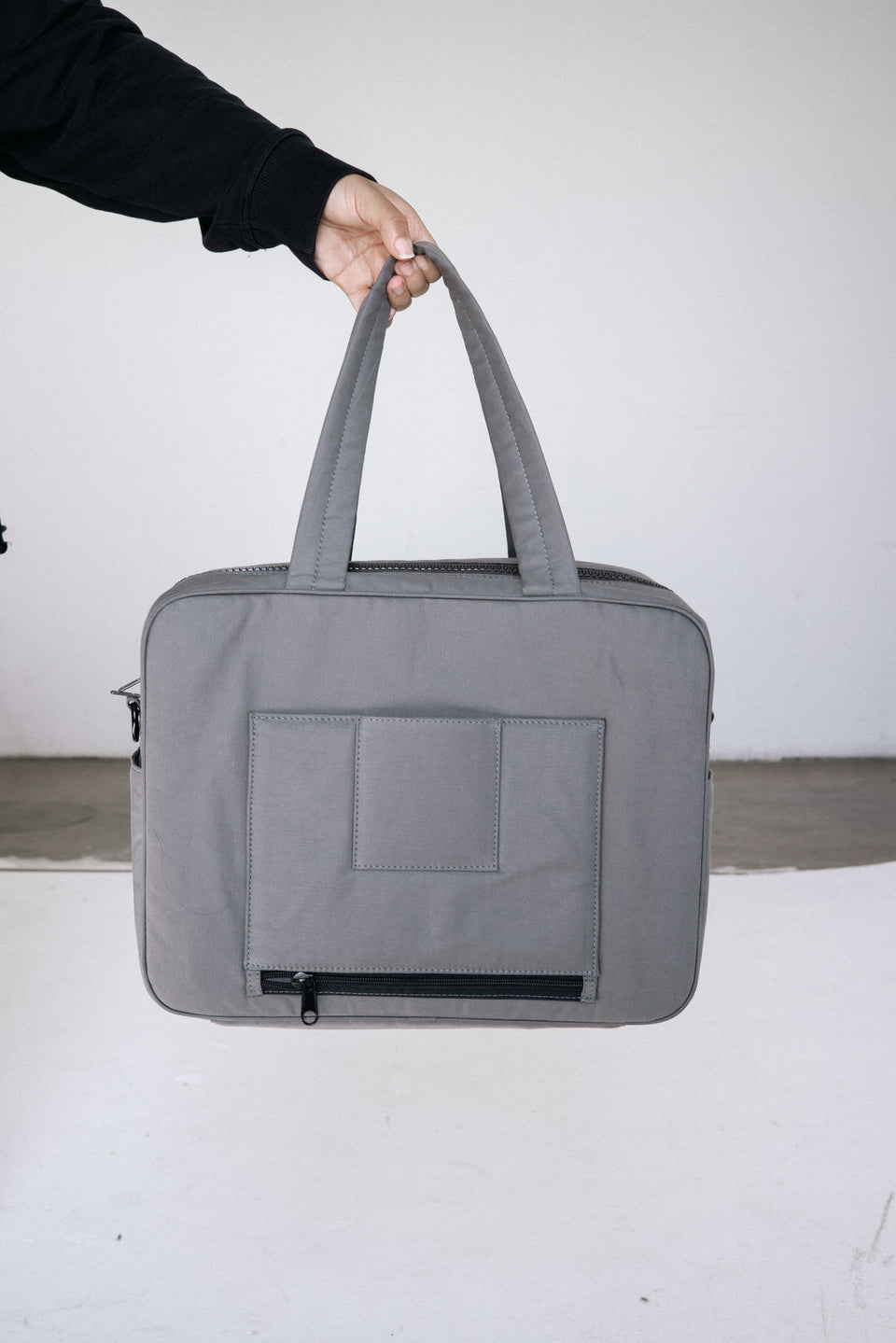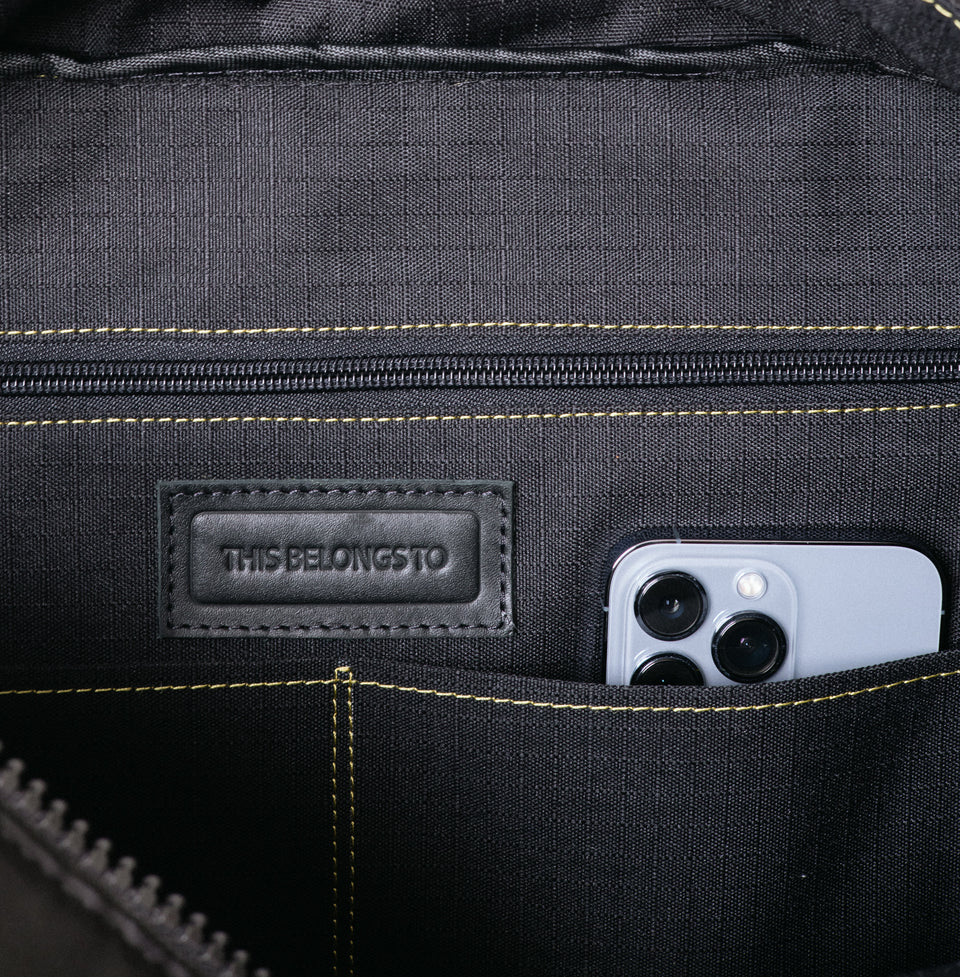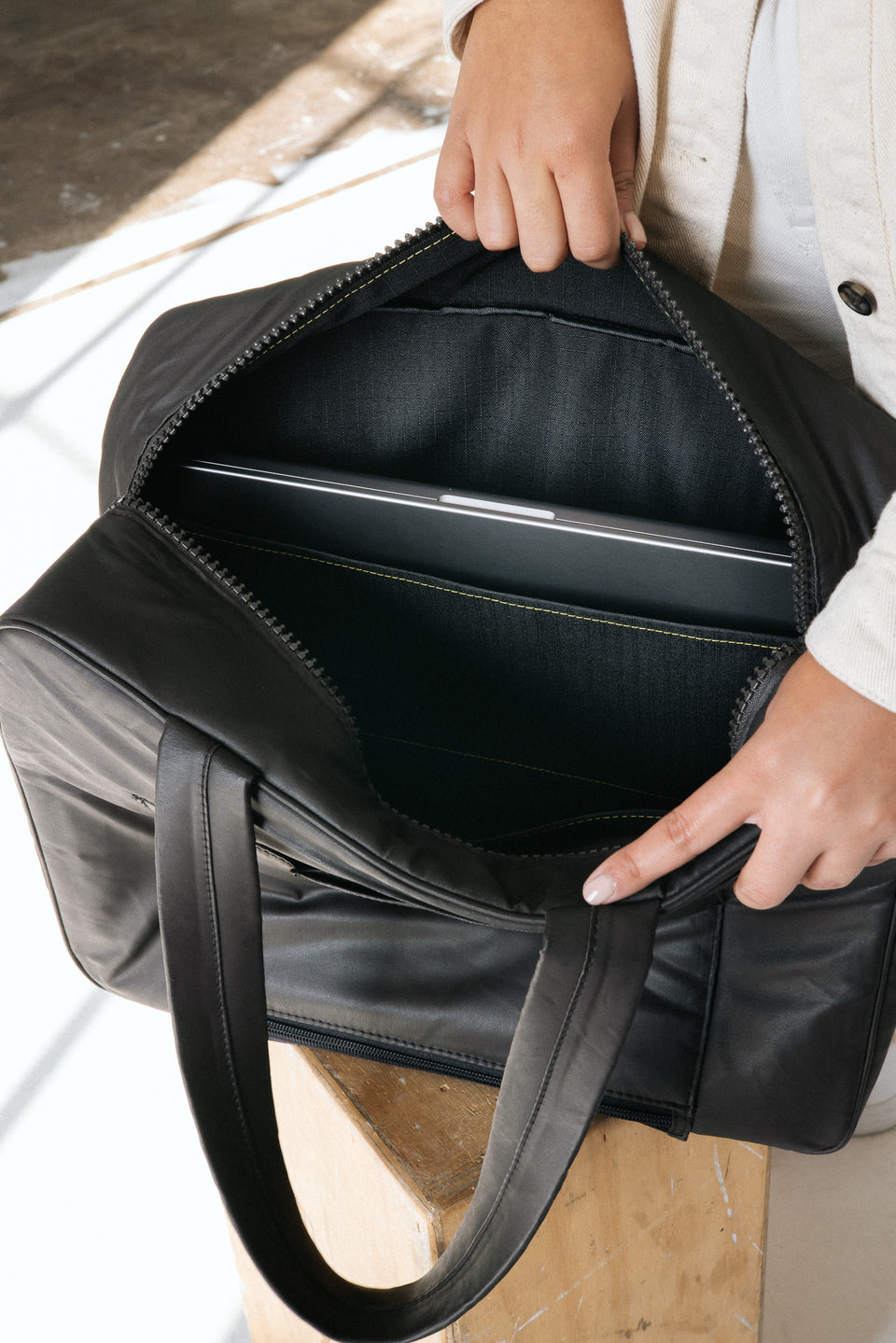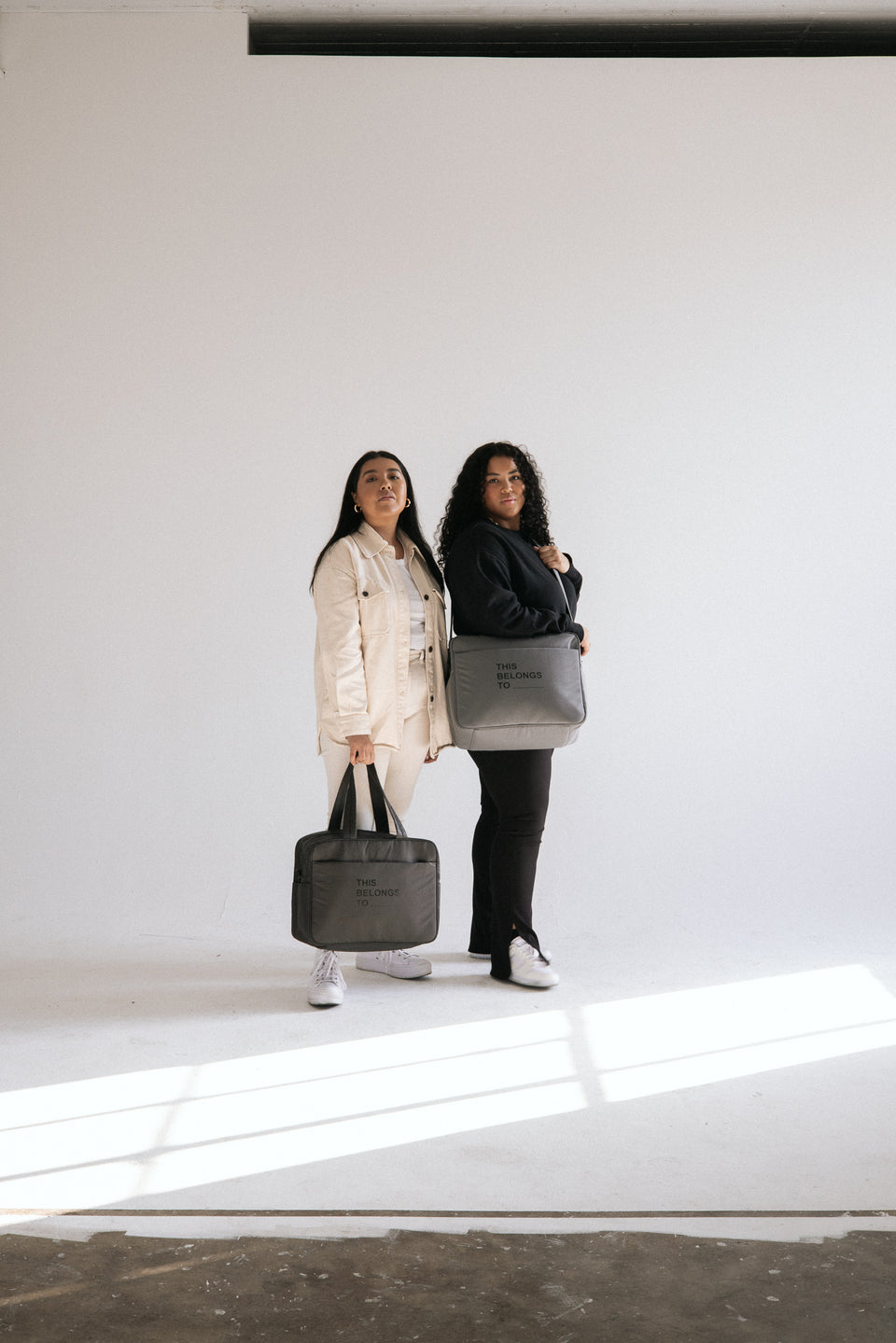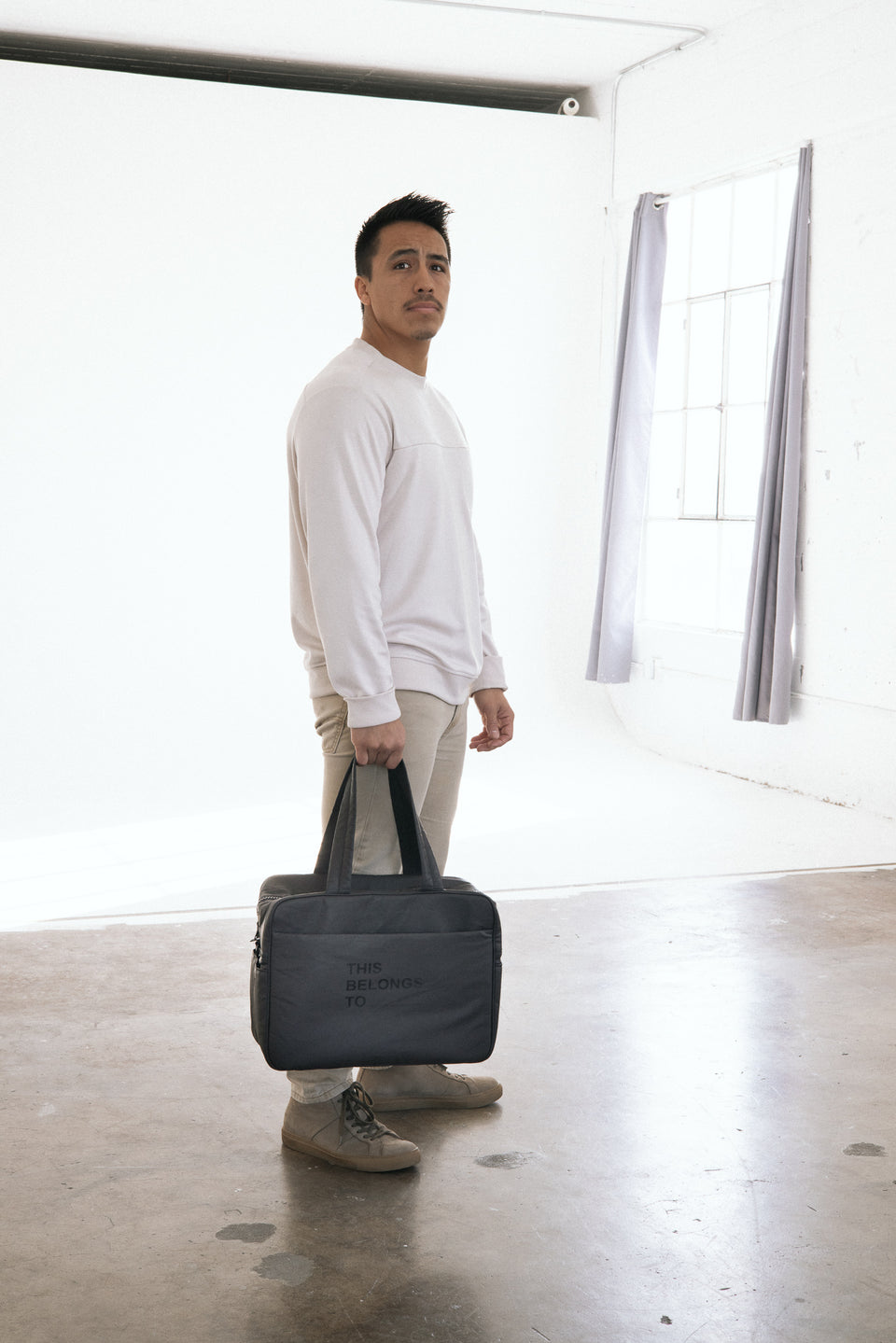 The STANDARD - Ash
Meet your new favorite everyday, STANDARD bag. This bag was 100% designed with FUNCTIONALITY in mind. It's made to hold your laptop, clothes, phone, books, diapers, WHATEVER you use on the reg. 
MOST IMPORTANTLY: You provide a large duffle bag for a child in foster care through National Angels when you purchase!
Our Ash STANDARD is made of EXTREME durable canvas. It's so durable and resistant, you will never be worried about messing it up -- we're raising the standard of every day usage. Test the limits. 
With pockets EVERYWHERE (9 to be exact), you will always have a spot for everything. We have lined our inner pockets with neon stitching to make searching through your bag on the run super easy. Don't worry, we kept our signature suitcase handle slip in the design as well for travel days.
Shoulder Strap
Laptop Slip (up to 17")
Suitcase Handle Slip
9 Pockets
Cell Phone Slip (Inside & Outside)
Dimensions: 
L: 21"
H: 14"
D: 6: